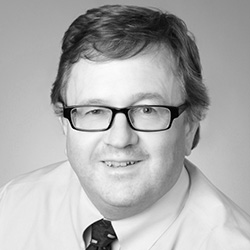 As company co-founder and Managing Partner for over twenty years, Tim's commanding presence and invaluable leadership grew the firm into one of Canada's foremost market research and consulting firms.
Where there is darkness and confusion, Tim shines light and brings clarity. Tim will draw out the answers to the questions: What does the research mean and how can it be used in real terms? He is equal parts researcher, manager and trusted business advisor with his work firmly grounded in a deep understanding of client goals and objectives.
Tim delivers a wide range of innovative and strategic research programs for some of Canada's leading organizations in both the private and public sectors. He is a much-valued mentor and guide to senior executives, boards and management teams on issues related to marketing and sales strategies, consumer engagement, brand management and public affairs.