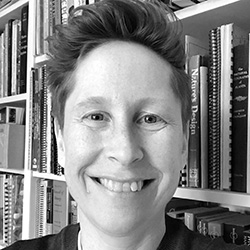 Pam is everything you want in a trusted advisor – smart, thoughtful, agile, creative, deeply analytical and able to see both the trees and the forest. She has a curious intellect yet brings a common sense approach to every project.
Pam fulfills a key leadership role that includes all aspects of project design, management and execution for clients across a broad range of sectors, with a particular focus on social issues, education, arts and culture, and tourism. Her areas of expertise include branding, market positioning, audience development and engagement, usage and attitudes, satisfaction and experience, and communications.
Equally at home with both qualitative and quantitative research techniques, Pam thrives at animating the spaces where words and numbers meet to shine light on the findings that matter. Her clients can always count on her to highlight the implications of the research and to help them decide how to take meaningful action.