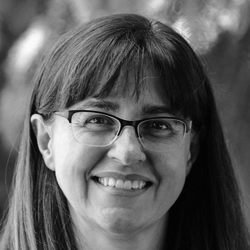 Micheline is a lethal mix of charm, doggedness and "get it done" attitude. What can we say – clients love her. Mostly they love how she can skillfully manage complex assignments to an extremely high standard while providing deep strategic insight.
Fluently bilingual, Micheline serves clients from both the private and public sectors ranging from big banks to tier-one telecoms. She helps organizations access sophisticated tools such as continuous tracking and multi-modal research to evaluate marketing efforts and to strategize on how to further a brand or product in a highly competitive marketplace.
With experience in branding, customer loyalty, brand experience, and advertising tracking research, Micheline knows the power of a good brand and the important emotional connections we have to them.