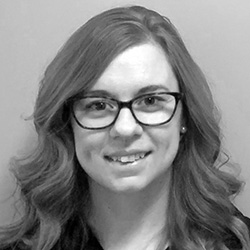 Ashley is where the art and science of market research intersect. She's creative, analytical, and focused. She is always pushing the boundaries, using ground-breaking and highly creative ways to communicate and deliver new solutions for clients.
Ashley's professional background includes work in both the public, private and non-profit sectors, and she has worked on a diverse range of projects utilizing both traditional and more innovative methodologies. Through her academic and practical involvement in marketing research, Ashley has experience in all aspects of qualitative and quantitative research including design, development, field, and analysis and reporting.
Ashley provides project management oversight and coordination ensuring all is on track and that deliverables and timelines are met. She is a creative force with solid experience in advertising and fills an important role helping to communicate reports and results through info-graphics and other visual means.