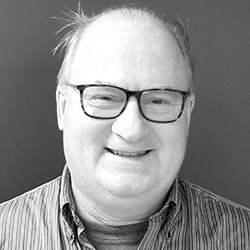 The Ross Trifecta: deep industry knowledge, sound judgement, and an unwavering commitment to the client.
Ross has extensive experience managing large-scale, quantitative research projects. His experience covers product and service optimization studies, major usage and attitude studies, brand image, tracking, syndicated projects as well as multilingual studies among newcomers to Canada.
Ross oversees some of our largest and most complex continuous tracking programs. His careful and calm oversight of client deliverables, that often involve a mind-boggling volume of reports, is truly impressive. Ross personifies grace under pressure. He can simultaneously juggle crushing volumes of work and pay attention to the details.